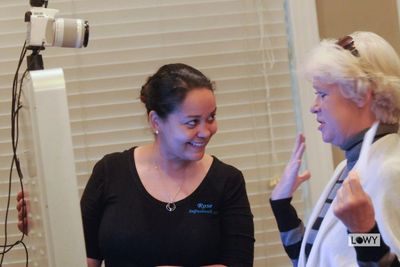 What's the difference between our "Selfies Booth" and traditional photo​​ ​ booths?
One advantage of having an event planner rent you a photo booth is we're able to customize your backdrops, props and souvenirs to match your theme.
Our booths can be open or closed and for indoor or outdoor use.
NO more squeezing all your favorite friends in the photo, ours have enough space to fit over 10 guest in each photo.
Social Media- upload instantly to Facebook, Twitter, text or email to show how much fun you're having right from the party. Try add a video message to your post.
Photo strips can be customized with different templates. Don't settle for just 4 photo strips.
Props are included in every package.
Green screen technology.
Large color touchscreen display with a sleek state of the art design.
Fast printing to eliminate long lines to keep the fun rolling. Each guest in the photo will get their own copy of the memories.
​Add your logo or special message to all the photos.
Online photo book of all your guest photos makes a great memento​.​
Is it easy to use?
Absolutely. This system is very user friendly. Push and 1-2-3 Cheese!
​How much space is required for the "Selfies Booth"?
​ We recommend at least 10 square feet and enough space for a 6' table for all the fun props.
What kind of prints do I get?
You have a choose of traditional 2" x 6" strips or set yourself apart with 4" x 6" prints at no additional charge. Every guest in the photo will get a copy of the photo in a matter of seconds.
Are the photos unlimited?
Yes. Packages that include print come with unlimited prints for the duration of the party.
Are there any additional cost?
No. You choose the package that fits your budget. All packages includes a professional attendant to keep the fun rolling, props, set up and tear down.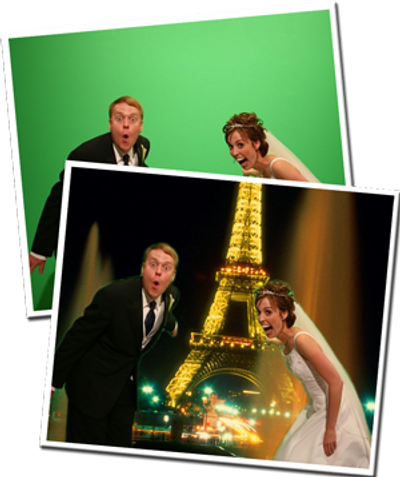 What is green screen technology?
Through the magic of video effects and technology, you can superimpose your subjects onto virtual backgrounds or place them over animated digital backdrops. Transport them to Paris, the beach, a desert oasis, stand on an elephant, balance on the tip of the Eiffel Tower or swim with sharks. With our green screen, your imagination is your only limitation
How do your prices compare to others?
You can't compare apples to apples here because we understand memories last a lifetime and we take pride in offering you the highest quality service, products and photos. When it comes to quality, we're the cherry on top. You spend so much time and money for your special event don't make the mistake and sacrifice the one thing that will remind them over and over how much fun your party was.​
​I hired a photographer. Do I need a photo booth too?
Yes. Photographers capture the event, the photo booth captures the fun and allows your guest to bring out their unpredicted silly or sexy side. Add loads of entertainment to your party with "Selfies Photo Booth".​
Do you do Corporate and School events?
Absolutely! We love these events! Corporations and schools are always looking to make this years event better than the last. Our sleek design and state of the art photo booth will green screen technology, video messaging, social media uploads, custom backdrops and props allows you to take your event to the next level. Discounts available for school events.
How can I reserve my date?
We require a $100 deposit to reserve your time and date. The balance is due 2 weeks prior to your event. Any unforeseen reasons are forgivable for a full refund up to 30 days prior to the event. Two weeks prior to the event we will issue a credit that must be used within 1 year of your original booking date based on availability. Less than 2 weeks deposits are non-refundable.
Will I receive a copy of all the photos my guest take?
Of course! We wouldn't be "Memories Created For You" if we didn't allow you to enjoy all the fun you and your guest had. You'll receive a free on-line gallery of all your memories. Priceless!